Anne C.
Kunkel
PRINCIPAL OF VARIN THOMAS LLC
REAL ESTATE DEVELOPMENT AND OWNERSHIP
FRANCHISING LAWYER
Anne represents clients in all stages of complex real estate development and ownership, as well as asset transactions. Anne's practice includes entity formation, including exit strategies, organizational documents and creating flexibility for her clients as they grow and expand in the real estate market. Anne advises her clients with regards to every step in their real estate transactions including due diligence and title review drafting and negotiating purchase and sale agreements, development agreements, easements, leases and condominium and home owner association regimes. Additionally, Anne represents both borrowers and lenders in all types of real estate finance facilities, from traditional loans to mezzanine and bond facilities, conduit loans and loan assumptions to completing authority documentation and loan opinions.
In addition to Anne's strong transaction background, she also works closely with owners and appropriators of hospitality businesses, advising them with all matters of franchise agreements, comfort letters and providing advice and guidance in the licensing, purchasing, selling and leasing of retail by the drink liquor licenses and large distributors and wineries.
Anne received her Juris Doctor from the Northwestern School of Law, Lewis and Clark College and graduated from the University of Kentucky with majors in Political Science and History. Prior to joining Varin Thomas LLC, Anne was a partner at Givens Pursley LLP, one of Idaho's largest law firms.
In Anne's free time, she is an avid (but not good) golfer and skier. She also enjoys spending time with her husband and enjoying Idaho's ever expanding wine and beer industries.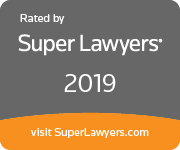 Primary Areas of Practice
Northwestern School of Law, Lewis & Clark College, J.D., 2001 – summa cum laude
University of Kentucky, B.A. Political Science & History, 1998 – cum laude
Leaders in Law Award (2014) from Idaho Business Review
Chambers USA, America's Leading Lawyers for Business (Real Estate)
Mountain States Rising Stars (Real Estate)
Leadership Boise, 2008-2010, Graduate
Tribute to Women in Industry Award (2011) from WCA
Accomplished 40 Under 40 Award (2011) from Idaho Business Review
Woman of the Year (2012) from Idaho Business Review
Memberships & Affiliations
Idaho State Bar Real Property Section
CREW Idaho, founding member, 2013 President
208.345.6021
Phone
866.717.1758
Fax
WE ARE HERE
242 N. 8th Street, Suite 220, Boise, ID 83702
Our office is located in the Fidelity building, directly above Pollo Rey. The entrance to the building is between the Pollo Rey and Bittercreek Alehouse patios.